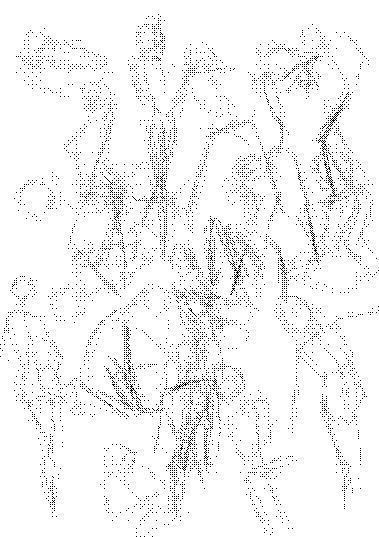 Oh god, exporting killed it! Now you really can't see what's going on! Not that you could have before...
So I'm working really hard on improving. First thing to do was to work on drawing from a model/life. I'm too poor to hire one so I choose the next best thing: the internet! And, because I'm allergic to porn (pfffft!), I used this
nifty thing here
to help me out. I was actually working okay just now until Grace randomly IM'd me and I kinda exploded on her. >.>; It was at the end of a sketch, so it's cool. But yeah. I'm hoping I really can do two five-minute sessions a day. These here were done in Manga Studio Debut but I'll probably be working in Painter or Photoshop from now on because I need to stop using line so much. In fact, here's a list of areas where I seriously need to focus and improve.
1. Focus >.<
2. Values
3. Lineless painting
4. Line weight
5. Perspective